Emeka Nwodim, M.D., FAAOS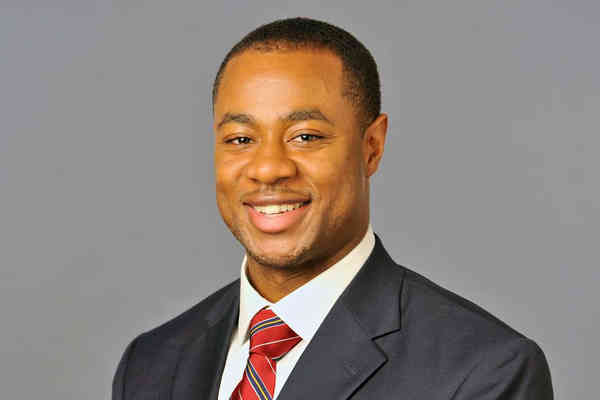 Back Surgery Success with Dr. Nwodim
Biography
Emeka Nwodim, M.D., is a board certified orthopaedic surgeon specializing in spinal reconstruction surgery at the Bay Area Orthopaedic division of The Centers in Glen Burnie, Kent Island and Arnold, Maryland. Dr. Nwodim is a Maryland native and performed his Fellowship at the University of Maryland Shock Trauma Center in Baltimore. He currently serves as a Clinical Assistant Professor in the Department of Orthopaedics at the University of Maryland Medical Center. Additionally, Dr. Nwodim is the recipient of numerous academic and professional awards and has authored and led multiple orthopaedic research projects.
Areas Of Expertise
Spine Disorders and Spine Surgery
Degenerative Diseases of the Cervical, Thoracic & Lumbar Spine
Spinal Stenosis/Decompression
Disc Herniation and Replacement
Motion-preservation Spine Surgery
Spine Tumors and Infection
Sports-related Spine injuries
Spine Trauma
Adult and Pediatric Spinal Reconstruction
Scoliosis
Specialties
Orthopaedic Surgery of the Spine
General Orthopaedic Surgery
Medical Degree
Temple University School of Medicine; Philadelphia, P.A.
Residency
Temple University, Department of Orthopaedic Surgery and Sports Medicine; Philadelphia, P.A
Fellowship
University of Maryland and R. Adams Cowley Shock Trauma Medical Center, Spine Fellow; Baltimore, M.D.
Veterans Affairs Medical Center, Orthopaedic Spine Fellow; Baltimore, M.D.
Certifications
Board Certified, American Board of Orthopaedic Surgeons
Professional Associations
American Academy of Orthopaedic Surgeons (AAOS)
The North American Spine Society (NASS)

Maryland Orthopaedic Association (MOA)
Major Accomplishments
First Place, 2014 John R. Gregg, M.D. Philadelphia Orthopaedic Society Fifteenth Annual Resident Bowl
Nominee, 2013 American Orthopaedic Association Resident Leadership Forum
Scholarship Recipient, 9th Annual International Pediatric Symposium by POSNA/AAOS
Temple University School of Medicine John W. Lachman Award for Outstanding Performance in Orthopaedic Surgery
Multiple research abstracts and publications.
Hospital Affiliations
Anne Arundel Medical Center
University of Maryland Baltimore Washington Medical Center
Baltimore VA Medical Center
Affiliated Surgery Centers
Anne Arundel Medical Center
University of Maryland Baltimore Washington Medical Center
SurgCenter of Glen Burnie